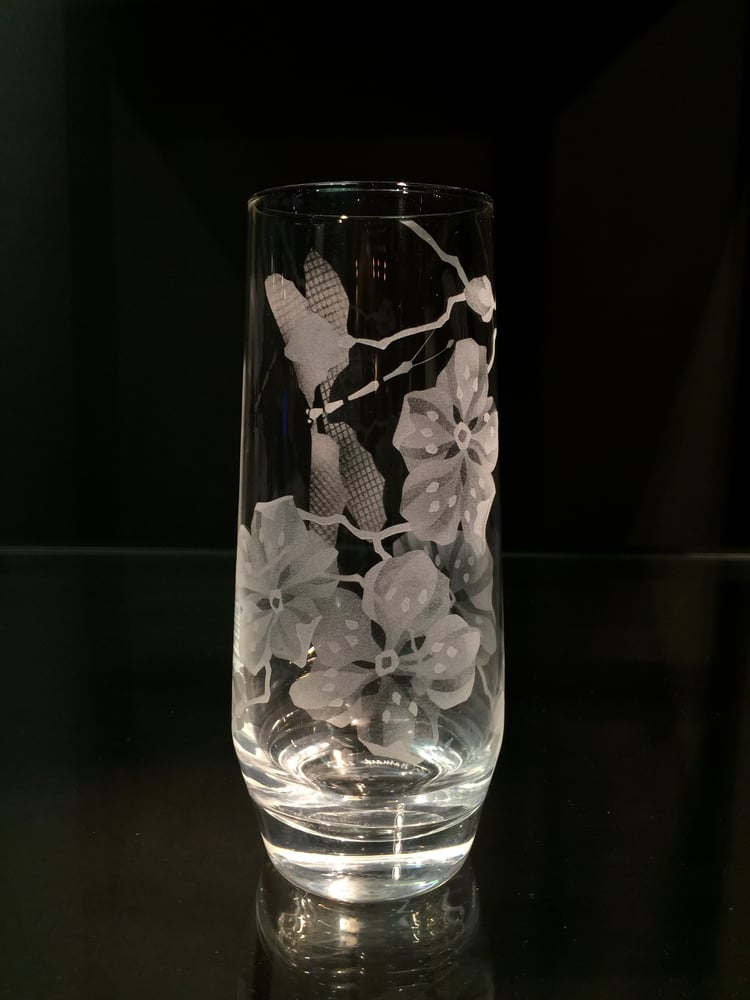 Cherry Blossoms Stemless Champagne Glasses
$

150.00
---
---
$150.00 each. I use Schott Zwiesel stemware because their proprietary Tritan technology provides the look of lead crystal but with much greater durability. The Stemless Champagne Glasses are approximately 5.5 inches tall and 2.25 inches at the widest part of the bowl. The Stemless Champagne Glass includes four effervescence points in the bottom of the glass to keep your champagne bubbly. Each design is hand cut and hand carved in my studio. This selection features the image of Cherry Blossoms and a Dragonfly.
There are additional designs available (see designs in other glassware sections). If you see something you like, please call me at 816.721.4432 and we can discuss your preferences. I also can do custom designs, but prices may vary depending on the intricacy of the designs. Please contact me at the above number.
The price quoted is for each Stemless Champagne Glass. All items are made to order and may take 2-4 weeks for completion and delivery.